Packaging & Postage
Monday, 6 August, 2018
Hi there,
I just wanted to talk a little bit about our packaging & postage policy here at Hearth & Oak.
Wherever possible we try to reduce, reuse, recycle in terms of packaging up all your orders. We want to get your order to you as safely as possible, but we don't want to overburden both you, and the planet with unnecessary packaging that is harmful to the environment. Depending on what we're sending to you, you might find tissue paper, or bubble wrap, or maybe even shredded paper to keep your order safe and sound. Both the tissue paper, and the shredded paper can go straight into your curbside recycling, and as for the bubble wrap, please reuse it when sending out your own packages. And as for where we source our tissue paper and bubble wrap, we keep all packaging that we receive into Hearth & Oak, and into our house, and then we resend it onto you, the customer. That way the packaging gets more than one use out of it, and then it can be recycled if needed.
And as for the outer packaging that we post your orders in, up until now we've been using the plastic bags that our courier service Pass the Parcel gives us. Did you know that all courier bags (and also bubble wrap) can go into the soft plastic recycling bins at places like Countdown and New World?
But has always bugged me to use a single use plastic bag for courier packaging. So I've been hunting down alternatives, and thanks to some detective work, I've found Jiffy padded mailers by Sealed Air (made in Porirua) to trial. They're made with a heavy-duty Kraft exterior, and a 100% recycled paper padded lining. And the brilliant thing is that the packaging is 100% recyclable in kerbside recycling, and will go back into the recycled paper cycle. So next time you get a package from us, you might just be one of the first to try out our new packaging.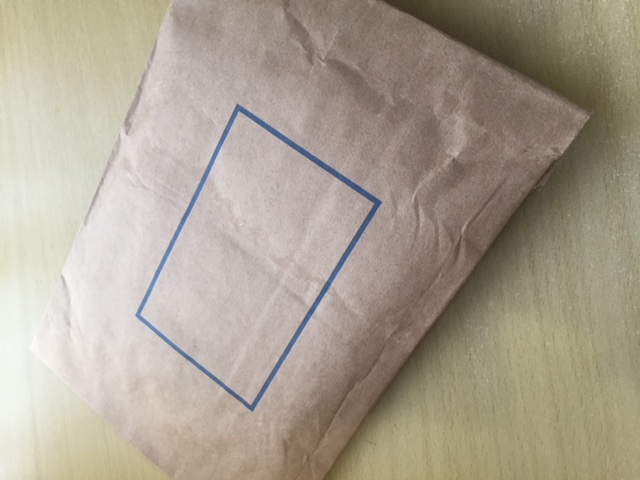 In terms of postage, we use Pass the Parcel couriers for most of our orders (apart from those to PO Box addresses). Their courier vans pass by our house every day, and they pick up from our front door and deliver to your front door. In all the years that I've used them, they've never once lost a package. And since they're already passing by our house, it cuts down on petrol use, which has to be good for the environment don't you think?
Well I hope this has been a good peek into the behind the scenes of Hearth & Oak, hopefully next time I'll be able to show you some of our pretty new products.
Julie-Ann